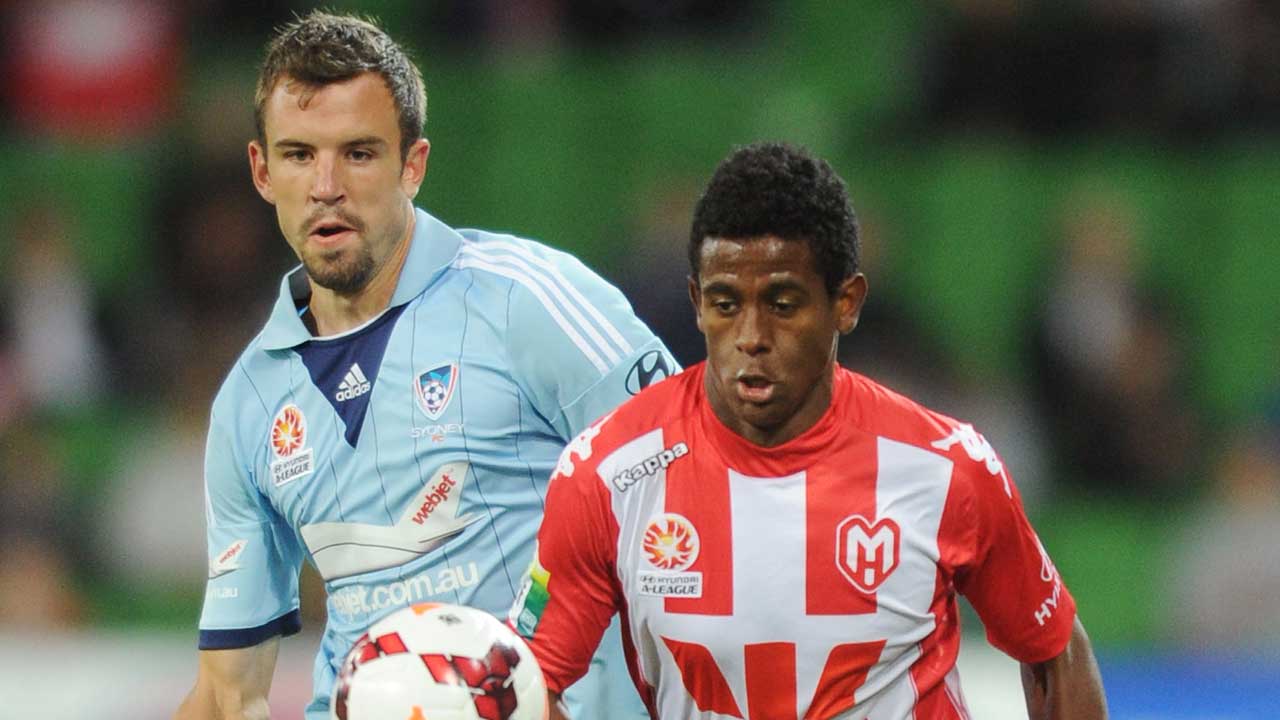 Something has to change at Melbourne Heart.
Sydney FC defeated the Victorian side 2-1 today but the Heart could have got a point in the A-League encounter.
After Sydney led 2-0 at half-time, Michael Mifsud scored his first goal for Heart to pull a goal back in the second half but John Aloisi's side couldn't find an equaliser.
Sydney was mediocre, especially in the second half, and looked devoid of ideas once Alessandro Del Piero was taken off.
Harry Kewell missed a penalty but Mifsud's goal gave Heart some hope. The Sky Blues went asleep but Sebastian Ryall made some good challenges and Vedran Janjetovic pulled off some vital saves.
Once again, Heart lacked self-belief and perhaps the thought of them being in the game was a shock to their system.
What is wrong with the Heart and what should be changed?
In truth, Heart have had problems since their inaugural season in the A-League. Former Dutch international John Van't Schip was expected to bring the Dutch style as Heart coach but trying to play Total Football didn't work out.
Since John Aloisi has been senior coach, not much has changed. Generally speaking, Heart are slow and predictable in possession, lack confidence and ambition, and take very few risks.
These days, many teams want to copy the Netherlands' Total Football or Barcelona's tiki-taka but those styles can only work if you have the players.
Heart need to go to the basics and they should be more pragmatic. Why persist in an attacking style if you won't get any results?
At least the Western Sydney Wanderers know their limitations and they have been more impressive in over a season of A-League football than Heart in over three seasons.
Heart should defend in numbers and be a compact side. They should rely on counter-attacks and set-pieces to score goals. Heart also need to be quicker and more direct in their passing and also be more instinctive in their decision-making. They also shoot a lot more than they do and test goalkeepers from various angles.
A pressing style isn't easy to implement but Heart need to show more grit and determination as well as more bite in their tackling. Melbourne has usually looked like a bunch of scared little boys instead of senior footballers.
Whether sacking John Aloisi or not will make a difference remains to be seen. At the moment, the Heart need to play in a manner that will get them results. The players aren't there to play stylish football.